Welcome to San Remo at Ruislip Lido
Ruislip Lido Lakeside Café is part of the San Remo Park Café family. It is surrounded by woodland and beautifully situated by a lake and man-made beach. Open year round, the Café offers a varied menu using quality ingredients with vegetarian options. Our friendly team will ensure that your visit is as pleasant as the location. We also have a Kiosk, open during Spring and Summer weekends, plus school and public holidays, serving drinks, snacks and ice-cream located next to the Boathouse. Find out more below...
"Had a great welcome, excellent friendly service and very high quality meal at this park cafe which really does have something which will appeal to everyone. Will certainly be visiting again soon..." more...
Heading Text
Paragraph Text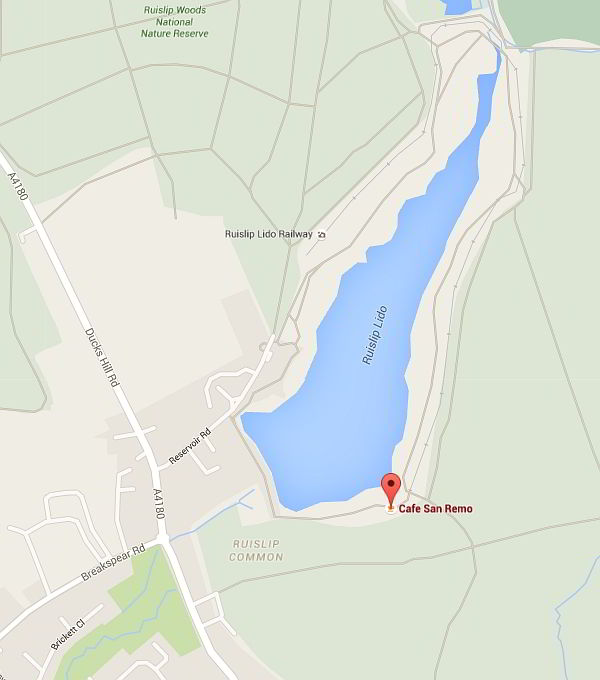 How to get here by car and public transport
If you have any questions or would like to book a children's party, please get in touch using the details on the 'Contact Us' page.